Welcome to Plumbing Services Dublin
Full plumbing service 24h emergency call out
40 year's experience Domestic & Commercial plumbing
Welcome to Plumbing Services Dublin
Our plumbing services are backed up by more than forty years of experience. We provide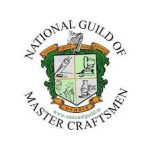 professional Dublin plumbers for a full range of services throughout the county. Therefore wherever you are we can always help. Our team of highly professional and experienced plumbers are available 24 hours a day, seven days a week. We are fully insured and all of our work is guaranteed. They are all R.G.I. registered rather than standard plumbers because of this you needn't worry what job you need completing.
About plumbing services Dublin
Reliable plumbers available 24/7 across Dublin and surrounding areas.
Emergency plumbers, therefore fast response times (30 minutes- 2 hours dependent on traffic and location).
We don't charge for call outs.
All of our plumbers are fully insured.
Free quotes without obligation.
All areas of Dublin, therefore full coverage of every suburb.
Our plumbing services are guaranteed.
All our plumbers are experienced & professional.
We employ only qualified R.G.I. plumbers with trade qualifications rather than standard plumbers.
If you need a Dublin plumber for any of these services first of all telephone: 01-6874852 for a free quote
Oil and gas boiler servicing.
All types of boiler repairs.
New boiler installations. Plumbing services Dublin include a 5 years parts and labor warranty on all new boilers!
Water pumps and booster pumps repaired and replaced.
Drain cleaning and unblocking.
Plumbing emergencies, therefore using our 24 hour on call team.
Cylinder replacement as required, normally because of pin holing.
New immersion groups fitted.
Tank repair and replacement.
Bathroom refurbishments.
Power flushing while charging two thirds of the price of Bord Gais energy.
Toilets, ball valves, and cisterns repaired and installed.
Burst pipes repaired and replaced.
Radiators removed and installed.
New taps or tap spindles fitted (hence only the inside mechanism).
All pipe work fitted.
If it's not on the list don't worry because we are almost certain that we will still be able to do the job. Ask for a quote most of all because it's free!
Make sure you get a price in stone when engaging any plumber in Dublin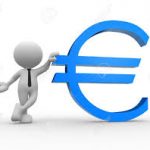 This is mistake people make because they don't understand the way some Dublin plumbers price work, especially hidden fees. In addition, some are pretty unscrupulous when it comes to price since the recession. Consequently, these types plumbers almost certainly want to milk every last drop from each job so beware. First of all, when you get a quote make sure it is the price for all the work you need to be completed. This is because if you take an approximate quote rather than a set price you should probably be prepared for the job to run over cost due to hidden charges.
Plumbing services Dublin are forthright and transparent with charges
While the vague charge probably comes out cheaper and more tempting initially, it generally works out the opposite in the long run. The job may hit some "unforeseen" difficulties, therefore leading to extra hours labor at a cost. Maybe when the bill arrives either you will find hours charged for collecting parts or travel time added. Furthermore some of the excuses you are likely to hear maybe "we didn't realize that our normal supplier didn't have the part and it is more expensive and we had to go to the end of the earth to get it". Another would be "It doesn't work out much more expensive but the way we are doing it now will probably last longer". In conclusion, the best way is to get a price covering all eventualities rather than getting a vague price on the fly and hoping it works out cheaper.
All of our plumbers in Dublin provide excellent prices up front, furthermore, they are always competitive. Normally they are the same or less than our competitors and in addition, you get our standard guarantee. Finally, because of this, you will always know where you stand rather than be worrying when the final bill to arrives.