Emergency Plumbers Dublin
Emergency plumbers Dublin, if you've got a problem and need help fast rather than wait, call plumbing services Dublin. We have emergency plumbers situated throughout the county. Hence we can have someone with you extremely quickly. A normal response time would be 30 minutes – 2 hours.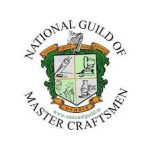 It can be up to 2 hours dependent on traffic and location.
Why should you choose emergency plumbers Dublin from plumbing services Dublin?
There are a number of reasons, therefore I shall detail them below.
You are working with a well known, established company. Because of this, you will be assured of always having points of contact and recourse. Therefore you will have continuous peace of mind, before, during and after all works are completed.
Guarantees on all of our completed work for between 1 and 5 years. Hence you won't ever have to worry.
Our emergency plumbers are all R.G.I. registered therefore can work on natural gas and carry out all standard plumbing work.
Full, comprehensive insurance is carried by all of our employees.
No call out charges applied(please read our terms and conditions).
Courteous and helpful staff that will happily go the extra mile.
Fully trained staff with excellent knowledge of health and safety and manual handling.
Upfront pricing, including free quotations without obligation.
Outstanding quality when it comes to workmanship.
Upwards of 30 years trade experience.
Great Prices.
Calling plumbing services Dublin when you need assistance won't  leave you disappointed. A team member will always answer the call irrelevant of the time of day or night. If we can give you the advice you need to rectify the issue yourself we would rather do that if possible. A team member when required though shall be at your premises as soon as humanly possible. The team member will provide an estimated time of arrival on all calls.
Call 01-6874852 when you require help fast!